The Unique Lee
Hey, I'm Lee, and this is my carrd. Use it to navigate the many facets of my work or to follow me on any social media to keep up to date with what I'm doing.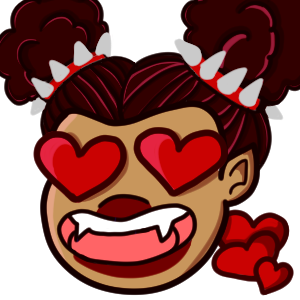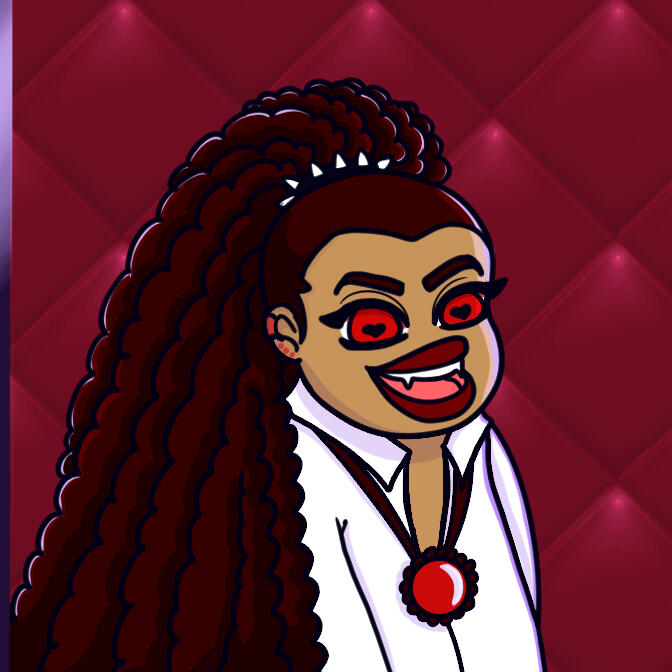 Hey, I'm Lee, a half-black queer goth maybe vampire fulltime freelancer. I focus on slice-of-life and romance-driven stories with multiracial queer (sometimes goth) characters living their best lives in a fantasy or urban fantasy setting. I regularly branch out into other genres when I get the need.
Contact
Feel free to contact me in Twitter, Mastodon, Instagram or any other site's DMs but I prefer professional inquiries to go through email
You can see my art showcased on my Twitter, Instagram, Mastodon, Tumblr, deviantArt or Pillowfort
My public writing can currently be found on Tumblr, Pillowfort, and AO3. I also post updates and links to pieces on my tumblr, twitter, pillowfort and occasionally my Ko-fi update feed.
REGULAR COMMISSIONS ARE CLOSED
My regular writing commissions are currently closed but if you would like to commission an update of a current ongoing story or would like to leave a request or prompt with a donation you can do so over on my ko-fi.
The fandoms I'm familiar with are listed below but of course I'm open to other fandoms as well so if you're wondering just ask.
| | | |
| --- | --- | --- |
| One-Punch Man | Harry Potter | Voltron |
| Don't Starve | Spideypool (some MCU) | Yu Yu Hakusho |
| DC Animated/ DC Comics | Where in the world is Carmen Sandiego | She-ra and the princesses of Power |
Will Not Write:
| | | |
| --- | --- | --- |
| Loli/ Shota/ Pedo | Infantilism | Emetophilia |
| Abuse | Scat | Snuff |
| Character Bashing | Major Charater Death | NonCon/ Rape |
You can now support me monthly on either Ko-fi or Commiss.io
Ko-fi's monthly support is only the Tip Jar tier but Ko-fi has more rewards then Commiss.io's Tier
---
Commission Information:
Art Commissions = CLOSED
Writing Commissions = CLOSED
Writing Requests = OPEN
Writing Updates = OPEN
Commission - You, the customer, have full creative control over the piece
Requests - I, the artist, have full creative control. I can reinterpret the prompt or only use certain parts of it. Unless stated otherwise, there is no guarantee on when requests will be fulfilled.
Updates - You, the customer, are buying the next update/chapter of a story and have no creative control.
The chapter you pay for will go into my work queue and be focused on accordingly.
Updates are priced @ $25
If you would like to make a request or buy an update head over to my Commiss.io or Ko-fi
Higher donations give a higher chance of being fulfilled faster.
You can commission me for original or fanfiction on my Commiss.io page or through email
I offer a flat rate of $10 per 1000 words. If you'd like a word count to be say 2500 words it will be rounded up to the next tier
Here is a portfolio with some of my best works. It is organized using dividers separating the pieces into landscape orientation, portrait orientation, and then small canvas/ online icon size.
---
---
THIS PAGE IS CURRENTLY UNDER CONSTRUCTION
I stream on Twitch Thursday - Sunday. Sunday and Monday are dedicated gaming days while Thurs-Sat are creative days, Meaning art or writing
My Channel Emotes
Emotes you gain access to by subscribing to my channel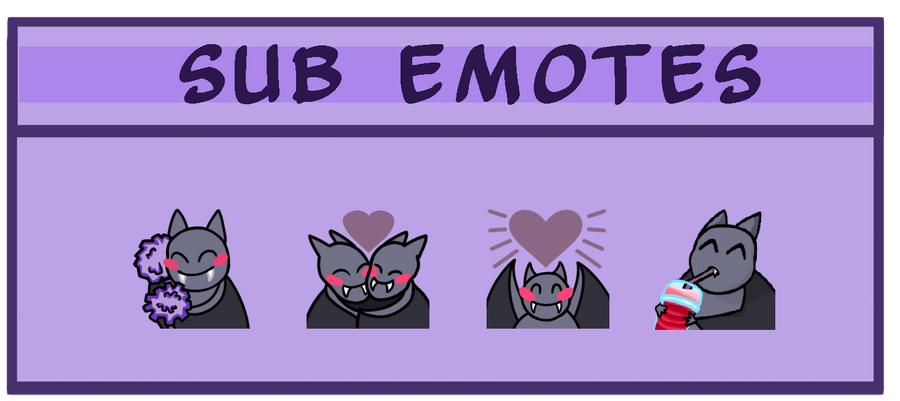 Emotes
$30usd each
28px / 56px / 112px
Transparent PNG images
Sub Badges
$20 usd for each unique design
$10 for each recolour/variant
18px / 36px / 72px
Transparent PNG images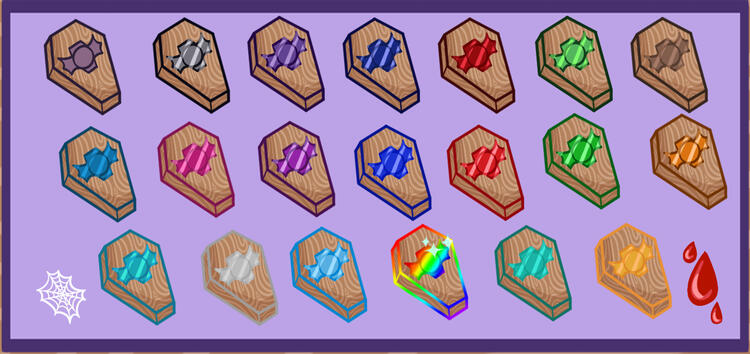 Bit Badges
$60 usd for a set of 18 (1-1mil)
$30 usd for a set of 9 (1-100k)
18px / 36px / 72px
Transparent PNG images
Emotes
Subscriber Badges
Bit/Cheer Badges
---
Adopts!
Fun-Sized Femme Fiction February - Short "Fun-Sized" Stories with Femme Characters